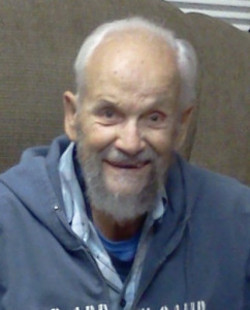 William Baron
- August 27, 2018
Baldwin Park, CA
William "Bill" Baron of Baldwin Park, CA passed away on August 27, two days before his 92nd birthday.
Bill was born in the Village of Shantytown to the late Dimitri and Mildred Drahusczyk Baron. After graduating from the local public schools of Jenkins Twp., Bill served during WWII in the US Navy as a Seaman 2nd Class SV6. He was a career man being employed by North American Aviation and NASA working on the Space Shuttle and Capsule from 1954-1956.
After attending Oklahoma Agricultural Mechanical College and then earning his Master's degree from the University of Oklahoma, Bill taught at Long Beach City College, Cerritos College, St. Mary's College, Bosco Tech, a 2-year Community College, and California State College. A life-long learner, Bill furthered his education at California State College.
In addition to his parents, Bill was preceded in death by siblings Mary, John, Peter, and Anthony.
Surviving Bill are daughters Patricia Cunningham, Karen Baron, and Tamis Baron, sisters Ann Figura, Helen Mudlock, and Marge Romano, grandchildren
Christopher Cunningham, Kaellie Clein-Cunningham, Atlantis Baron, Great Grandson Carter Baron-Barraza, nieces, and nephews.
There are no calling hours, and the interment is private.
Guestbook Entries
Uncle Bill, You will be greatly missed by both your family, friends and the world, which is worse off with your passing. I truly regret not getting to know you better, you were, (and still are), an inspiration to us all, but, I would expect nothing less from Dimitri's son! You done him proud! Say "Hi" him and dad for me when you see them. Rest in peace, uncle, you earned it!

Paul Baron

(about 3 years ago)
I met Bill late in his life. He was a quiet, gentle, loving man and one of the most intelligent persons I ever met. He loved his family, and missed them sorely as they didn't live in the area. He was the first Rocket Scientist I ever met. A very humble one. He was also the first man who the character "Sheldon Cooper" from "The Big Bang Theory" personified. I loved him and know he is with Jesus and Jesus and he understands him. Rest in Peace Bill. Thank you for enriching my life.

Joan Lucchesi

(about 3 years ago)
Sign the Guestbook