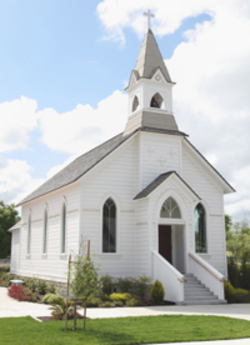 Shirley Grabosky
- December 23, 2019
Pittston
With her loving family at her side, Shirley Grabosky, 83, of Pittston, went home to be with the Lord, on Monday, December, 23rd. Her husband Albert of 62 years passed away in February.
Shirley was born in Pittston to the late Liberty and Ann Polinsky Darbenzio. Shirley worked in the garment industry and was the president of the ILGWU retirees. She was also a member of AIM and the Independent Bible Church of Duryea.
In addition to her husband, she was preceded in death by her daughter Cheryl and daughter-in-law Eileen Marie.
Surviving are her sons Albert Jr. and Anthony; grandchildren Christopher, Aimee Grabosky-Rios, Albert Joseph, Jeffrey, Terina Ross, and Tahnee; great-grandchildren Kaitlyn and Nicholas; brother Anthony "Red" Darbenzio, sister Regina "Gina" Russo, brother James Darbenzio, and numerous nieces and nephews. 
The funeral will be held on Thursday, December 26th at 11am in the Independent Bible Church of Duryea at the corner of Main and Stephenson Sts. in Duryea. Family and friends are invited to pay their respects from 9-11am at the church. Interment will follow in the Pittston Cemetery.
Guestbook Entries
So sorry for your loss.

Vince O'Boyle

(almost 2 years ago)
Tony & Albert So sorry to hear about your mom we will miss her.

Aunt Bernie and Sonny

(almost 2 years ago)
So so sorry to hear about Aunt Shirley. We remember the good times. God Bless Her.

Barb, Tony Gregorio, Rob

(almost 2 years ago)
So sorry to hear about Shirley, she will be so sadly missed

Jacqueline Miller

(almost 2 years ago)
So sorry to hear this lots of great memories with Big Al & Shirley

Charlie Grabosky

(almost 2 years ago)
Albert and Tony and family,So many memories a life time of love. She was an amazing woman who gave her all at everything she did. She is with her love Al and her beautiful daughter Cheryl. RIP Aunt Shirley Love you always..Keep an eye on us!

Maureen Greeley Orth

(almost 2 years ago)
Aimee we are all so sorry to hear about the passing of your gram.She was such a sweet lady. Our thoughts and prayers are with you and and your family.

Raynee Roxby

(almost 2 years ago)
Shirley you will be sadly missed

Carol Grabosky

(almost 2 years ago)
Sign the Guestbook