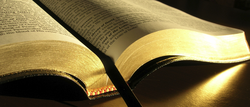 Robert Bell
- October 06, 2017
Exeter
Robert Bell, 89, of Exeter, went home to be with the Lord peacefully on Friday.
Born in Moosic, he was the husband of Nellie Warrell Bell and the son of the late Robert and Laura Drasher Bell. Bob was very proud that his 3 daughters followed in their mother's footsteps becoming RNs.
He was preceded in death by his first wife Mary Frances O'Malley Bell, second wife Barbara Danielowicz Bell, and sister Beverly Bell Hiller.
Surviving him in addition to his wife are 3 daughters Catherine Bell Eckenrode, Beverly and husband Fred Berley, and Maureen Bell Cremard; 3 step-sons Pastor Al Cremard, John Cremard, and Ralph Cremard; 5 grandchildren, and 5 great-grandchildren.
Bob worked as a specialized mechanic repairing typewriters and other business machines including early computers. He was especially proud to be employed by Royal Typewriters and was involved in the education of other mechanics in that field. He was a member of the Independent Bible Church of Duryea.
There will be a viewing at the Ruane & Mudlock Funeral Home, Inc., 18 Kennedy St., Pittston from 3-5pm on Sunday. An additional viewing will be held at the Independent Bible Church in Duryea from 10-11am on Monday with the funeral to follow immediately at 11am. Interment will be in St. Mary's Cemetery, Hanover.
Guestbook Entries
Remember Bob over all the long years ago. Had a chance to speak with him about a month ago. Just was able to find Bob after over 20 years of looking. He will always be remembered.

Dan Kosch

(about 4 years ago)
We are so sorry for your loss. Your family is in our thoughts and prayers.

Carol & Mike Skamanich

(about 4 years ago)
Sending Sympathy and Prayers to all of Uncle Bob's family. May he rest in Peace.

Kathleen Danielowicz Przekop

(about 4 years ago)
So very sorry to hear of your loss. Your family are in my prayers. Thinking of you at this difficult time. A special hug for you Maureen. (Debi V from VA Hospital...2CLC)

Debi Vasconcellos

(about 4 years ago)
Our deepest sympathy for your loss. Thinking of you during this sad time.

Norm & Debbie (Warrell) Dobo

(about 4 years ago)
Thinking of your family during this difficult time.

David Walsh

(about 4 years ago)
so very sorry for your loss. "Uncle" Bob was a wonderful husband & friend to Aunt Barbara & our family. Blessings from Buffalo, New York

Ed & Mary Ann Jaskulski

(about 4 years ago)
My deepest sympathy to the Bell families. Uncle Bob was a kind and generous person. I will always remember him & he holds a piece of my heart

Cynthia Danielowicz Hennan

(about 4 years ago)
We are so sorry for your loss. Our thoughts and prayers are with you all in this difficult time.

David & Kathy Murr

(about 4 years ago)
Sign the Guestbook