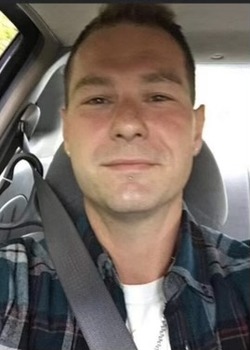 Raymond M. Roeber Jr.
- November 29, 2021
Pittston
Raymond Michael Roeber, Jr. 35 of Pittston, passed away unexpectedly on Monday.
Raymond was born on September 26, 1986 to Raymond Roeber, Sr. and Lisa Bannon. He also leaves behind his daughter Kaydence Griffin and her mother Kelli Griffin, daughter Avelyn Roeber and her mother Salina Besecker, sister Rachel, brother Robert, nephew Brayden, and many friends.
Raymond loved fishing, camping, and riding his Harley.
Raymond's viewing will be held on Saturday from 5-7pm at the Ruane & Mudlock Funeral Home, Inc, 18 Kennedy St., Pittston.
Guestbook Entries
Bro I'm just hearing of this now! I know it's been a few years since I've seen you. But we were thick as thieves for a couple years back. You were the light to so many people, you forgot to save some for yourself.. you will truly be missed. I know Salina is lost without you. I wish we got to link up again.. I love you brother! Till we meet again stud!

Brian Goble

(about 1 year ago)
Such a loving funny person. I'm in shock you are loved and will be missed cuz

Angelique Thomas

(almost 2 years ago)
Ray everytim time you came thru that door in Luzerne pa you were always smiling. You had a great sense of humor. Your with your buddies riding the Harleys sky. If you guys need anything call me. You knew my Shawn hung with Ray. And I mean any time I went thru it. And with my oldest gone too his name was ziggy and then Shawn. Please call me. I met mom one time in Luzerne. So very sorry for your loss. Dad and mom you raised a good man. Love you guys

Lori scholeck aka soskas mom.

(almost 2 years ago)
I have no words but I will always love and miss my peacock. There will never be another man like him…

Heather Evans

(almost 2 years ago)
My prayers are with you I've known Ray forever I am so sorry ride free ride fast

Luann Messersmith

(almost 2 years ago)
My heart goes out to Lisa Raymond Rachel Robert and Rays children! Ray was a great person and I am happy I had the pleasure of knowing him for as long as I did! He will be missed by so many! I love you guys

Jennifer Milazzo

(almost 2 years ago)
My heart goes out to Lisa Raymond Rachel Robert and Rays children! Ray was a great person and I am happy I had the pleasure of knowing him for as long as I did! He will be missed by so many! I love you guys

Jennifer Milazzo

(almost 2 years ago)
I love and miss you brother always. I hope you can ride your Harley in heaven brother you'll always be with me I miss you so much.

Rachel Roeber

(almost 2 years ago)
Sign the Guestbook