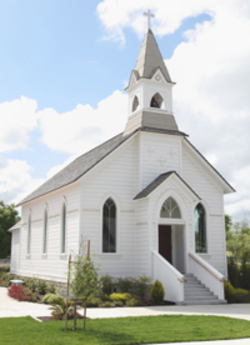 Laura Franchi
- November 20, 2019
Plains
Laura Spinosi Franchi of Plains died Wednesday, November 20, 2019 at Wilkes-Barre General Hospital. 
Born in Wilkes-Barre, she was a daughter of the late Fernando and Mary Siena Spinosi. Mrs. Franchi was a graduate of Plains Memorial High School where she was the valedictorian. She was a member of SS. Peter and Paul Church, Plains Township. She was employed by First Hospital in the Medical Records Department.
In addition to her parents, she was preceded in death by her husband, William Franchi Sr. and her sister Nicolina Cinti.
She is survived by daughter Lisa Goble and husband Michael, Plains Township; son William Franchi Jr. and wife Kathleen, Yardley, Pa.; and daughter Colleen Franchi, Plains; sister Marie Spinosi, Plains; sister in law Esther Demuzzio, Wilkes-Barre; grandsons Michael Goble Jr., Nicholas, Jacob and Chase Franchi; several nieces and nephews.
The funeral will be held on Saturday at 8:45am from the Mamary-Durkin Funeral Service Corp., 59 Parrish St. Wilkes-Barre, with a Mass of Christian burial at 9:30am in SS. Peter and Paul Church, Plains Township. Interment will be in St. Mary's Cemetery, Hanover.
Friends may call Friday from 5-8 p.m.
In lieu of flowers, donations may be made to the American Heart Association.
Guestbook Entries
We were both shocked and saddened to learn of Laura's death. She and Billy were our long-time friends. We double-dated in the 50's, attended their wedding, and remained friends as they happily expanded your family. This must be an especially difficult time for you to grieve, as we know that Laura always wanted your holidays to equal or surpass those depicted by Norman Rockwell.

Judy and Len Ganis

(almost 2 years ago)
Rest in peace LAURA. I'll miss our early morning discussions before the bustle and bustle of the hospital day.

Julie Falcone

(about 2 years ago)
So sorry for your loss. I worked with her for a few years and she was always kind to me.

Diane Klug

(about 2 years ago)
Sign the Guestbook