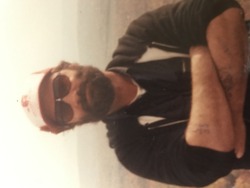 Frank Snee
- July 23, 2021
Wilkes-Barre
Francis "Frank" Snee, 69 of Wilkes-Barre, passed away at home on July 23.
Frank was the son of the late Francis James and Ruth Kolbeck Snee.
After serving in the military, Frank worked as a school bus driver serving the Pittston Area School District.
Frank will be dearly missed by his family and friends.
He is survived by siblings Ulrick Snee, Springville, Pa; Linda Whitcomb, Anthem, AZ; Mary Knitowski, North Las Vegas, NV; David Snee, Effort, Pa; Theresa Snee, Laceyville, Pa and Joseph Snee, Laceyville, Pa., and numerous nieces and nephews.
Frank was preceded in death by his brother, Michael Snee and sister, Ruth Ann Evans,
A private family memorial service will be held at a later date. Funeral arrangements are by the Ruane & Mudlock Funeral Home, Inc., 18 Kennedy St., Pittston. There are no calling hours.

Guestbook Entries
I am very sorry for the family's loss. Frank was my good friend and neighbor.He will be missed.R.I.P. Frank!!

Diane Perrin

(about 1 year ago)
We are so sorry for your loss.We loved him like he was family.We will miss him every day

Frank&Joanne Vols

(about 1 year ago)
I love you guys

Sara Snee

(about 1 year ago)
Our deepest condolences to the family we are so sorry for your loss.

Vince &Jackie Gatto

(about 1 year ago)
Condolences to all of Frank's family.

Mary Grace Morgan

(about 1 year ago)
Deepest condolences

Kay Mattioli

(about 1 year ago)
Sign the Guestbook