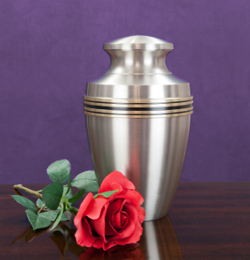 Catherine M. Falzone
- November 22, 2016
Pittston
Catherine M. Falzone, 68, formerly of Pittston passed away at Highland Manor, Exeter on Tuesday with her loving family at her side. She was the daughter of the late Ernest B. (Tex) Higdon and the late Ruth Ruganis Higdon Pace.
She was preceded in death by her brothers Francis and James Higdon; sister Ruth Selenski; nephews David and Patrick Williams.
She leaves behind her son James and wife Jennifer; brothers Ernest (E.B.), Paul and wife Janet, Robert and wife Mary Ellen; sisters Patricia Mikoliczyk, Barbara Niezgoda and husband John, Sally Wascavage and husband Joseph, Sheila Zambetti, Dolores DiDi Kirkwood and husband David, Mary K. Ash and husband Harold; many nieces and nephews.
Services are at the convenience of the family.
Guestbook Entries
So sorry for your loss. I remember Cathy's fun and caring spirit.

Doreen Pavinski

(about 5 years ago)
Sign the Guestbook