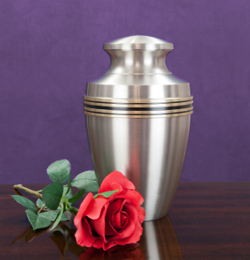 Catherine Asay
- July 24, 2017
Pittston
Catherine Asay of Pittston passed away in Geisinger Wyoming Valley Hospital on Monday, July 24.
She was the wife of Richard Asay and the daughter of the late Leo and Margaret McCullough Lyons. Catherine was a member of the American Legion in Pittston.
She was preceded in death by her first husband Michael Dixon, son Michael Dixon III, daughter Michaelyn Dixon, grandson Angus Hargrave, sister Shirley, brother Leo Lyons, and sister Rosemary Novis.
In addition to her husband, Catherine is survived by daughters Barbara Hargrave, Christine Smith, Lisa Naugle, Amanda Lynn Brown; 25 grandchildren; 3 great-grandchildren; several nieces and nephews.
A viewing will be held Wednesday Morning from 4-6pm with a service at 6pm at the Ruane & Mudlock Funeral Home, 18 Kennedy St., Pittston. Interment will be at the convenience of the family.
In lieu of flowers, memorial contributions may be made to Candy's Place, 190 Welles St. #120, Forty Fort, PA 18704.
Guestbook Entries
RIp Aunt Cathy.. I Will always miss u I know I'll have 2 beautiful Angel's watching over me

DawnMarie

(over 3 years ago)
Rest In Peace Cathy you will be missed our hearts go out to your family prayers to them as well

Mark and sandy Stemko

(over 4 years ago)
Sign the Guestbook