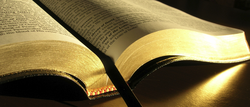 Ann Figura
- March 23, 2020
East Elmhurst, NY
Ann Figura, 95, of E. Elmhurst, NY, went home to be with the Lord, on Monday, March, 23rd. She is survived by her son Albin, E. Elmhurst, NY and her sister Helen Mudlock, Shantytown, PA.
Ann was born in Shantytown to the late Dimitri and Mildred Drahusczak Baron. Her husband Albin and siblings Mary, John, Peter, Anthony, Bill, and Marge preceded her in death.
Ann worked as a draper in the garment industry.
Due to the COVID-19 regulations and per the family's wishes, a private graveside service will be preached by Pastor Albert Cremard at 11am on Monday, March 30th, and it will be streamed live on Mamary-Durkin Funeral Home Facebook.

Guestbook Entries
Be the first to add your comment.
Sign the Guestbook